In recent weeks, at least six Canadian doctors have suddenly died.
Steve Kirsch reported on his substack newsletter that his doctor friend in Canada has "heard about 14 deaths of Canadian doctors over the last 9 months."
His friend has been in practice for 30 years and has never heard of such deaths before.
Zero.
And all these deaths are "happening very soon after vaccination."
From Steve Kirsch:
A doctor friend in Canada has been passively noticing the untimely death of doctors in Canada shortly after they were forced to get the third and fourth doses of the vaccine. He sent me these images below which have been sent to him. He's not proactively researching these. There are likely a lot more he doesn't know about.

What's astounding is that this is a vaccine, which according to this CDC study, makes it nearly impossible for you to die after the shot. Yet, these doctors all died shortly after the shot.

Apparently, none of the deaths were covered in the Canadian mainstream media, so I thought you should know about them.

There was coverage of six recent deaths in Health Impact News: 6 Canadian Medical Doctors Died Within 2 Weeks After 4th COVID Booster Shots for Employees Started at One Hospital.

Let me be very clear. You cannot have 6 Canadian docs die within 2 weeks after the vaccine if there isn't something wrong with the shot. Period. Full stop. Each of these is a very rare event. Having them clustered like this is a sure sign the vaccines killed them. Any honest scientist would start with this hypothesis as the most obvious hypothesis and only reject it if there was compelling evidence to the contrary.
"As of August 6, 2022, my doctor friend only knows about these 14 deaths this year,' Kirsch added.
"Guess how many similar deaths (young doctors dying unexpectedly) he's noticed in the past 30 years in practice? Yup, zero."
Although fact checkers say these deaths weren't caused by the experimental shots, anyone with common sense knows this isn't normal.
"The Canadian docs will continue to ignore the stats, believe the "fact checkers," and line up for the shots. It will get worse on the next round," Kirsch emphasized.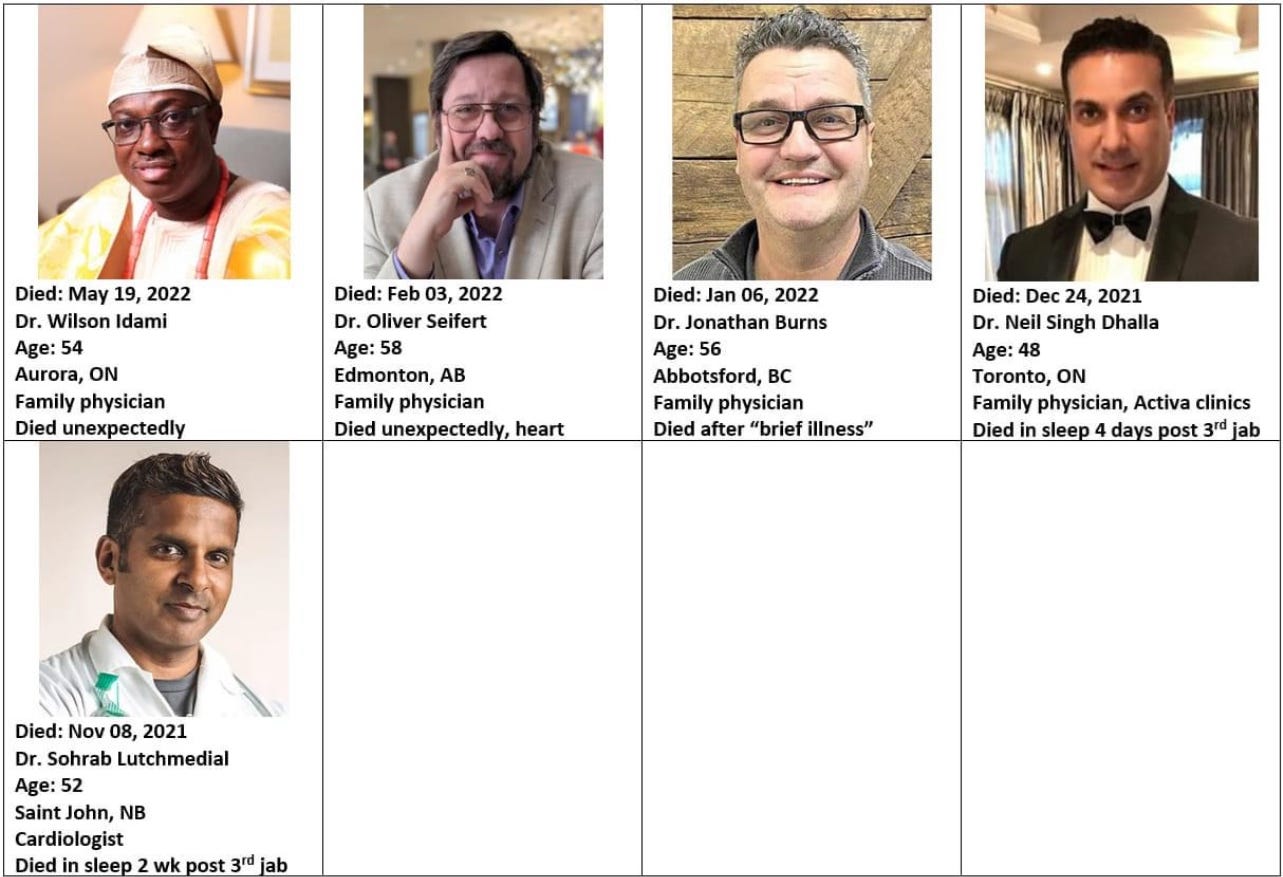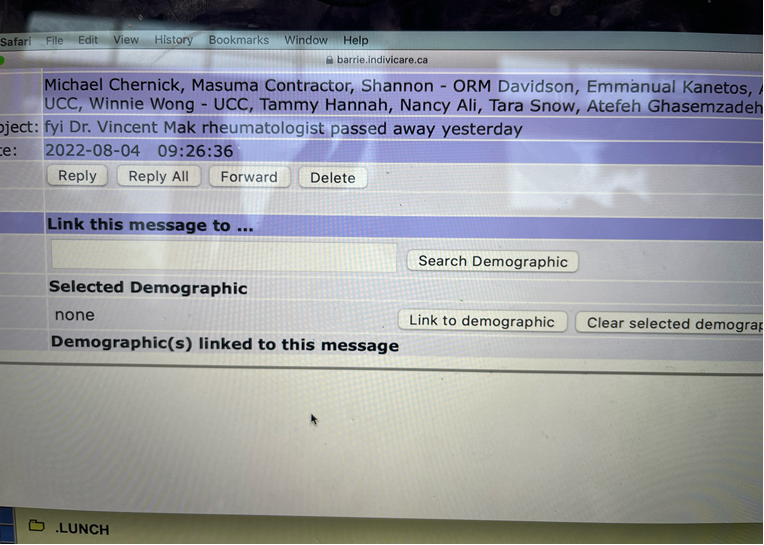 But it's not just doctors.
There are countless 'sudden deaths' in athletes, actors, and other professions.
24-Year-Old Irish Hurler Dies After Collapsing on Pitch Mid-Game
31-Year-Old British Actor Suddenly Dies While Traveling Abroad in California
What will it take for them to wake up?