On Monday, Federal District Judge Cormac J. Carney ruled that California's restriction on "state-of-the-art" handguns is unconstitutional.
"Californians have the constitutional right to acquire and use state-of-the-art handguns to protect themselves," Judge Carney wrote in his preliminary injunction for Boland v. Bonta.
"They should not be forced to settle for decade-old models of handguns to ensure that they remain safe inside or outside the home," he added.
Breaking: Federal Judge Blocks California Handgun Restrictions https://t.co/T2XVf8gSLN

— The Reload (@TheReloadSite) March 20, 2023
LEGAL ALERT: A federal judge has issued a preliminary injunction against the California handgun roster's chamber load indicator, magazine disconnect mechanism, and microstamping requirements. https://t.co/znkshkiBcG pic.twitter.com/AZ7G1vByvp

— FPC Action Foundation (@FPCAction) March 20, 2023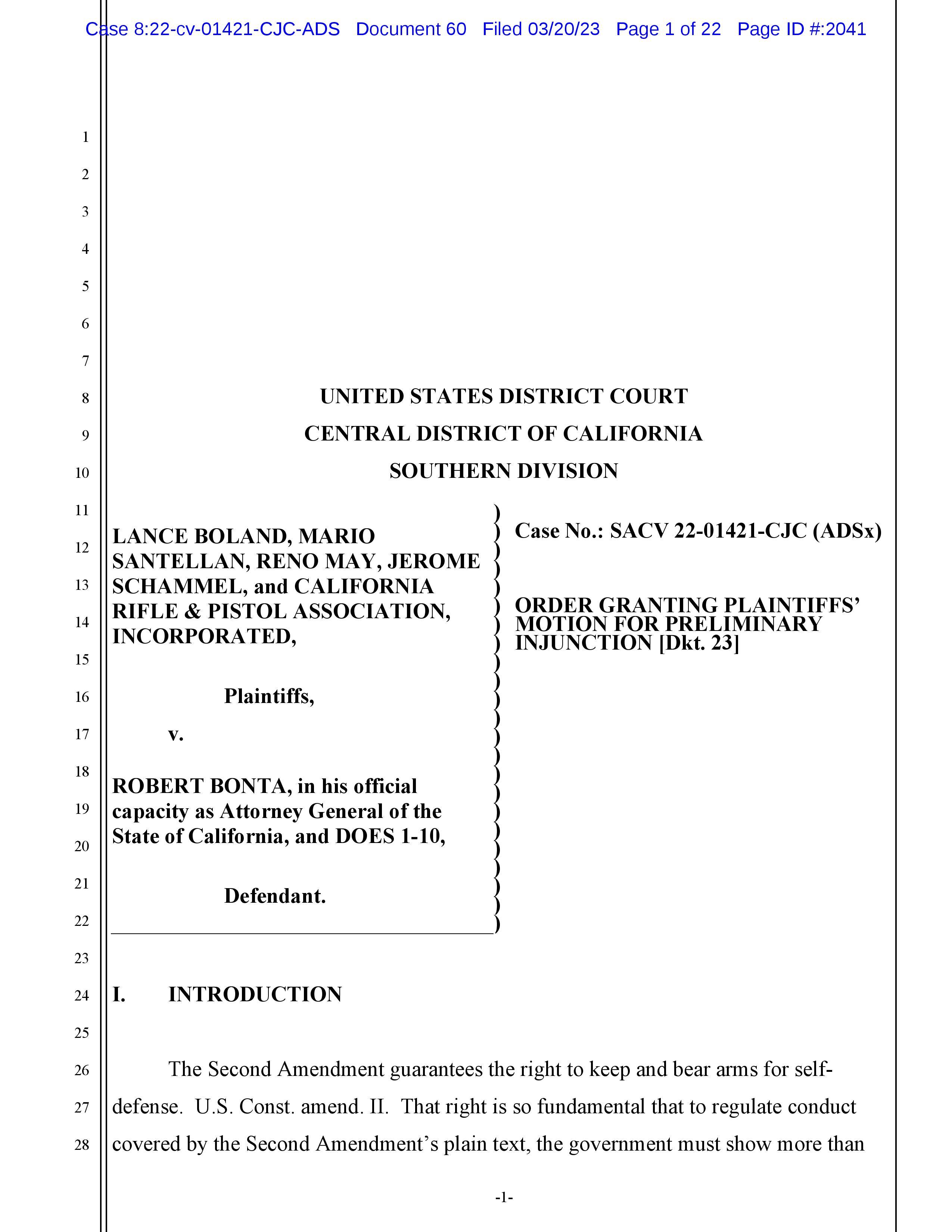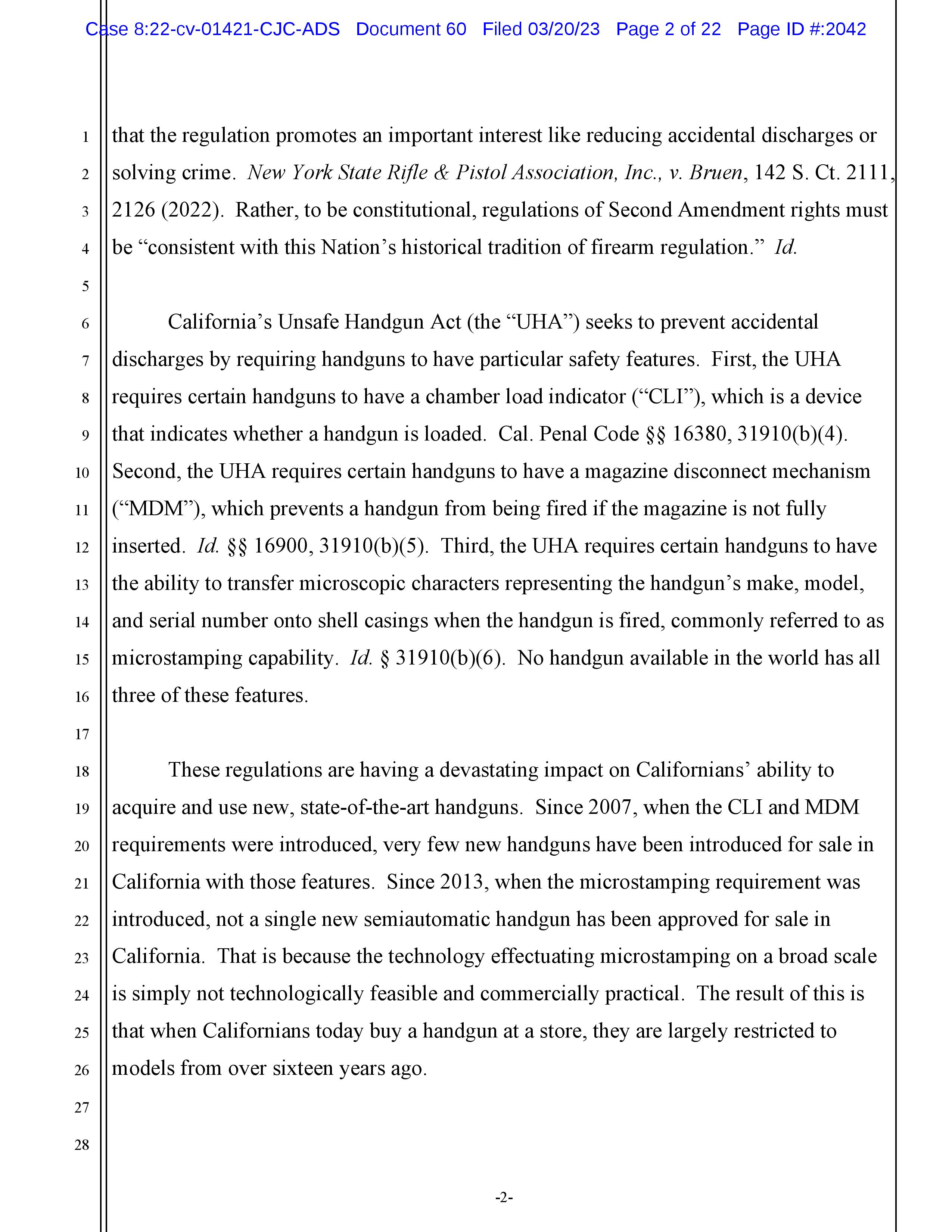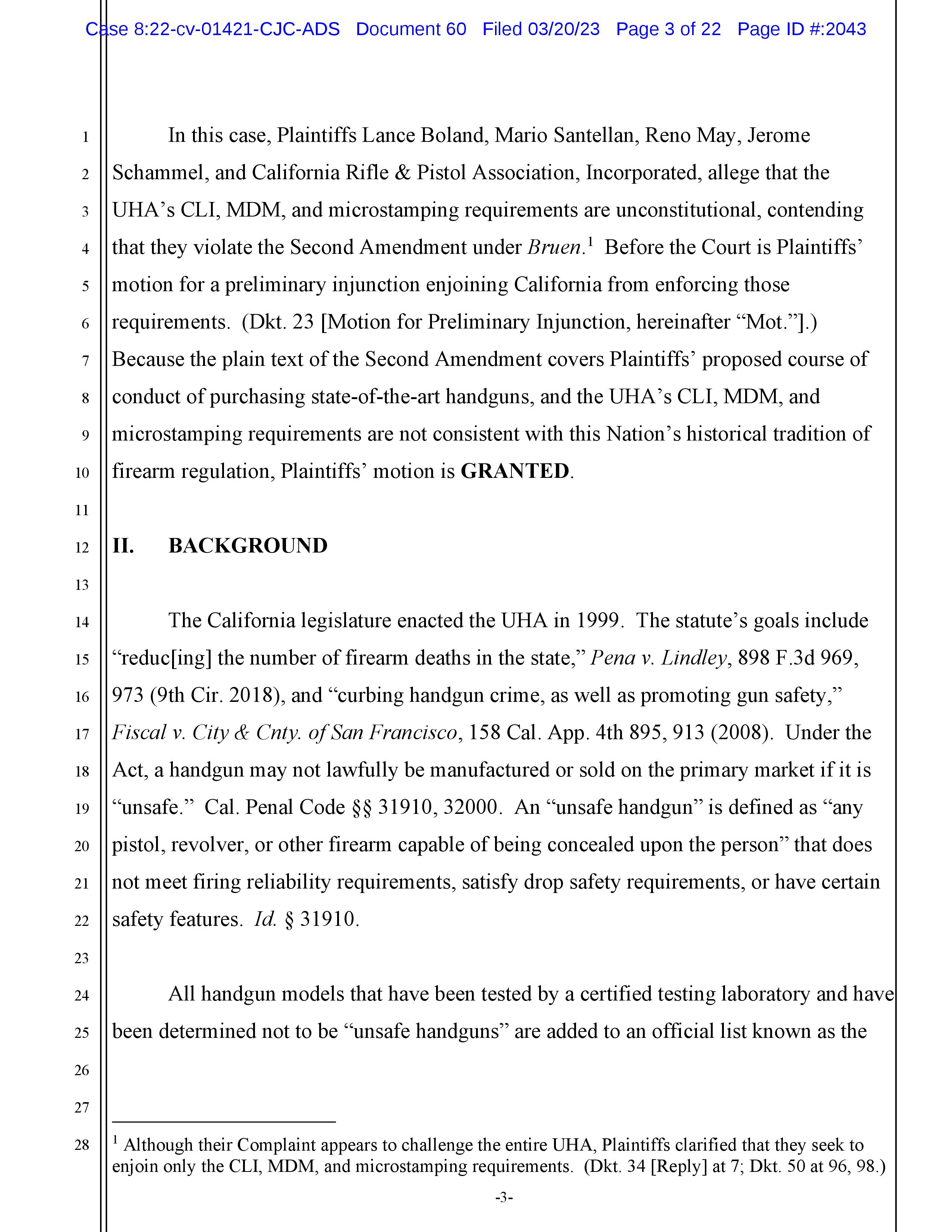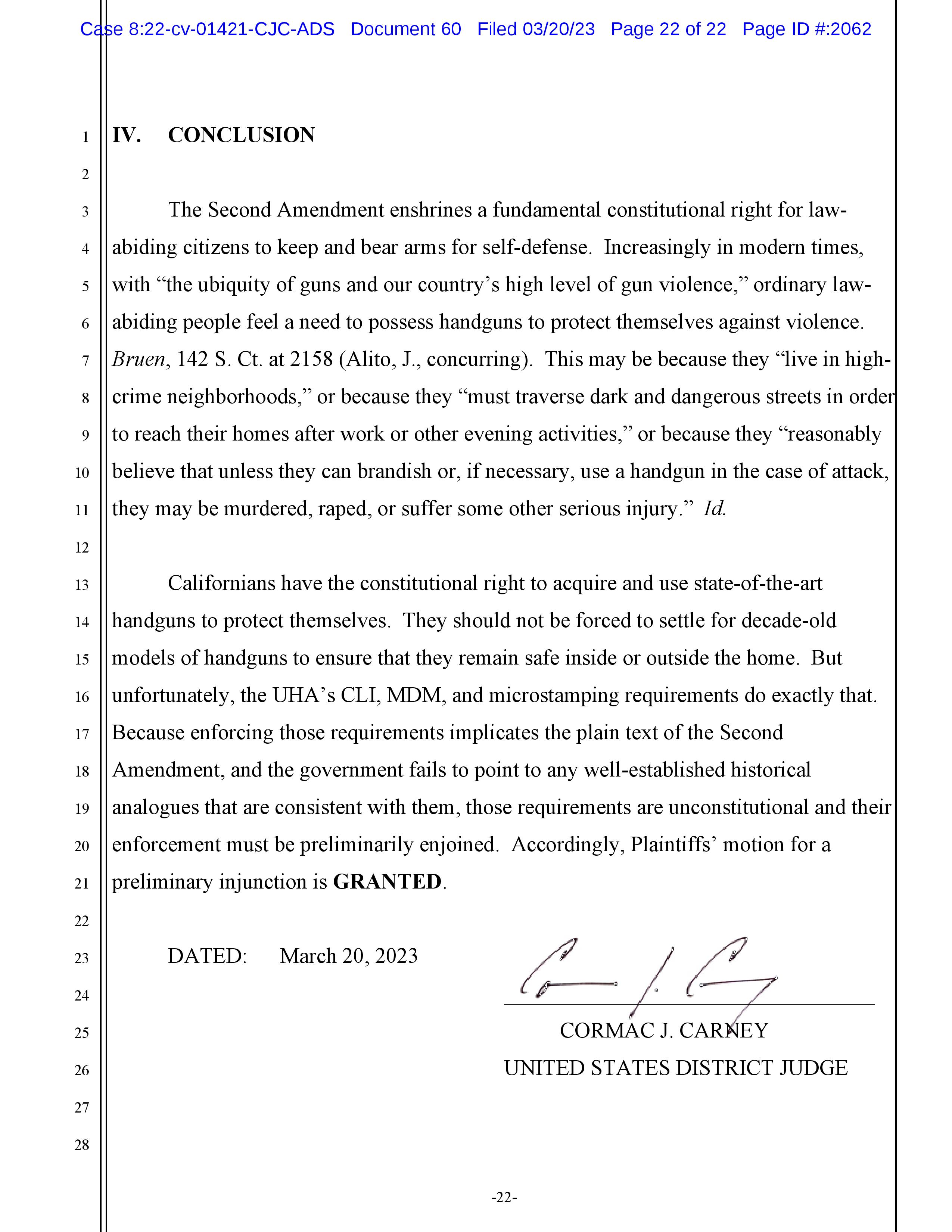 The Reload had the scoop:
The decision is the latest blow to California's strict gun-control laws in the wake of the Supreme Court's 2022 opinion in New York State Rifle and Pistol Association v. Bruen, which set a new standard for reviewing gun laws. Late last year, a federal judge also blocked the state's attempt to discourage legal challenges to its restrictions. Many of the state's other high-profile gun restrictions are similarly embroiled in ongoing litigation, and Monday's ruling may signal they may face a tough climb to clear the bar set by the Supreme Court.

The also ruling paves the way for law-abiding Californians to access new pistol models for the first time in a long time.

California passed the Unsafe Handgun Act (UHA) in 2001. It initially barred the sale of any new pistol models that didn't include a loaded chamber indicator or magazine disconnect safety. However, in 2013 the state expanded the requirements to include so-called microstamping technology. In theory, microstamping would enable a gun to leave identifiable marks on every spent casing with the goal of helping police solve crimes. However, there has never been a production gun in the world that has implemented the theoretical technology.

The practical effect of adding the requirement, which a handful of other states are now considering implementing as well, was a complete ban on the sale of all handgun models created after 2013. Outside of police officers, who are not subject to the handgun roster restrictions despite California deeming guns outside of it "unsafe," Californians have been mostly limited to buying pistols first introduced to the market more than 15 years ago.

"These regulations are having a devastating impact on Californians' ability to acquire and use new, state-of-the-art handguns," Judge Cormac wrote. "Since 2007, when the [loaded chamber indicator] and [magazine disconnect safety] requirements were introduced, very few new handguns have been introduced for sale in California with those features. Since 2013, when the microstamping requirement was introduced, not a single new semiautomatic handgun has been approved for sale in California."

Plaintiffs argued the handgun restrictions infringe on their Second Amendment rights and are unlike any regulation from the founding era, which is the key measure for constitutionality under Bruen. California argued the restrictions don't directly implicate the Second Amendment because they don't completely ban the ownership of all handguns, just those it considers "unsafe." Judge Cormac found Bruen doesn't require a total ban for a gun regulation to impact gun rights. He further rejected attempts to justify the restrictions by balancing their effect on gun owners with the state's claims they prevent accidental shootings or help law enforcement.
Read the full preliminary injunction for Boland v. Bonta.