"The United Kingdom has rolled out a financial compensation program for individuals and families who have been harmed by the COVID-19 vaccine, despite repeated claims by U.S. corporate media entities denying any negative health impacts of the vaccines," The National Pulse reported. 
With the program, the first payments, which amount to a maximum of almost $150,000, have already been made to family members of individuals injured or killed as a result of the experimental injection.
Vicki Spit was the first of a handful of people in the United Kingdom to be awarded compensation for injuries due to COVID vaccines, according to a June 24, 2022 article in the British Medical Journal. https://t.co/TqOLISD40E

— Maxi Padopolous (@MaxiGreece) August 2, 2022
The National Pulse provided further details:
Vikki Spit, whose 48-year-old partner Zion became unwell eight days after receiving the AstraZeneca vaccine and ultimately, is believed to be the first recipient of a sum from the government's vaccine damage payment scheme (VDPS).

The VPDS will compensate British citizens with a tax-free payment of up to £120,000, or nearly $141,000. Vaccines for roughly 20 diseases are eligible for payments under the program and archives of the British government's website show that COVID-19 was added between November 2020 and July 2021.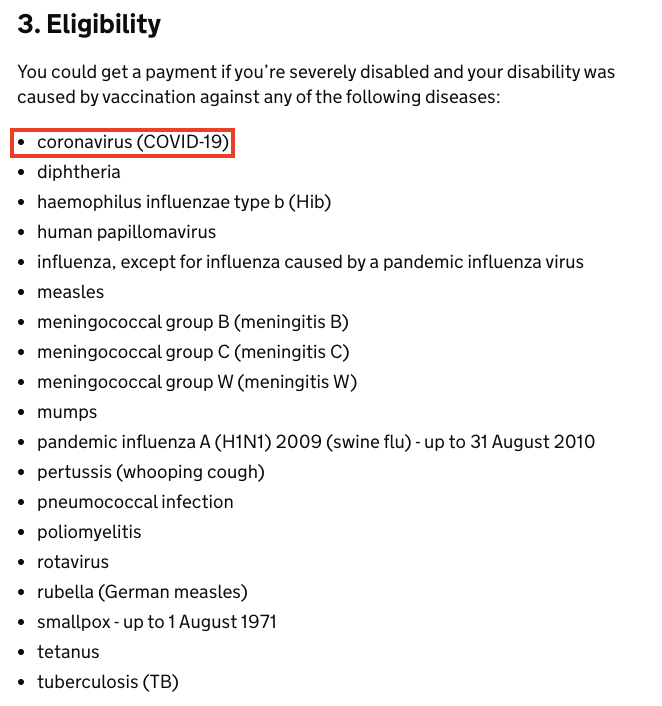 The British government quantifies at least 60 percent disabled as "severely disabled" to receive a payment.
"This could be a mental or physical disablement and will be based on medical evidence from the doctors or hospitals involved in your treatment," explains the application guidelines.
---
The United Kingdom isn't the only government to start giving compensation to individuals and/or families of individuals injured or killed from the COVID-19 shots.
Canada and Thailand have also started compensation programs.
First Canadian to Receive Compensation for COVID Vaccine Injury
Thailand Has Paid $45 Million in COVID-19 Jab Injury Claims; Guess How Much the U.S. Has Paid?
On the other hand, Americans face an uphill battle to receive compensation for injuries sustained from the COVID-19 shots.
Americans are stuck with the convoluted Countermeasures Injury Compensation Program (CICP), which is extremely difficult to receive an approved claim.
Below is a tragic example of Americans injured from the experimental COVID-19 injections and stuck with enormous medical bills.
Colorado Springs Woman with Permanent Injuries Following J&J Experimental Vaccine Stuck with $1 Million in Medical Bills, But Don't Expect J&J to Pay Anything
U.S. Sen. Ron Johnson (R-Wis.) introduced the Countermeasure Injury Compensation Amendment Act to help expedite claims by those injured by COVID-19 injections.
Read about the proposed legislation HERE.