Dr. Simone Gold reported to jail to serve a 60-day sentence for the "crime" of being inside the U.S. Capitol on January 6th, 2021.
America's Frontline Doctor Simone Gold Sentenced to 60 Days in Prison For Being Inside U.S. Capitol on January 6th
A statement Dr. Gold delivered to Julie Kelly on Monday night said the judge presiding over the case once asked her on a date while they were attending Stanford University Law School, a request she declined.
Dr. Simone Gold send me this statement last night related to the judge in her case.

She reported to prison today: pic.twitter.com/VETLbtUERU

— Julie Kelly 🇺🇸 (@julie_kelly2) July 26, 2022
Upon seeing the judge's name on her court docket, Dr. Gold assumed he'd recuse himself from the case due to their history.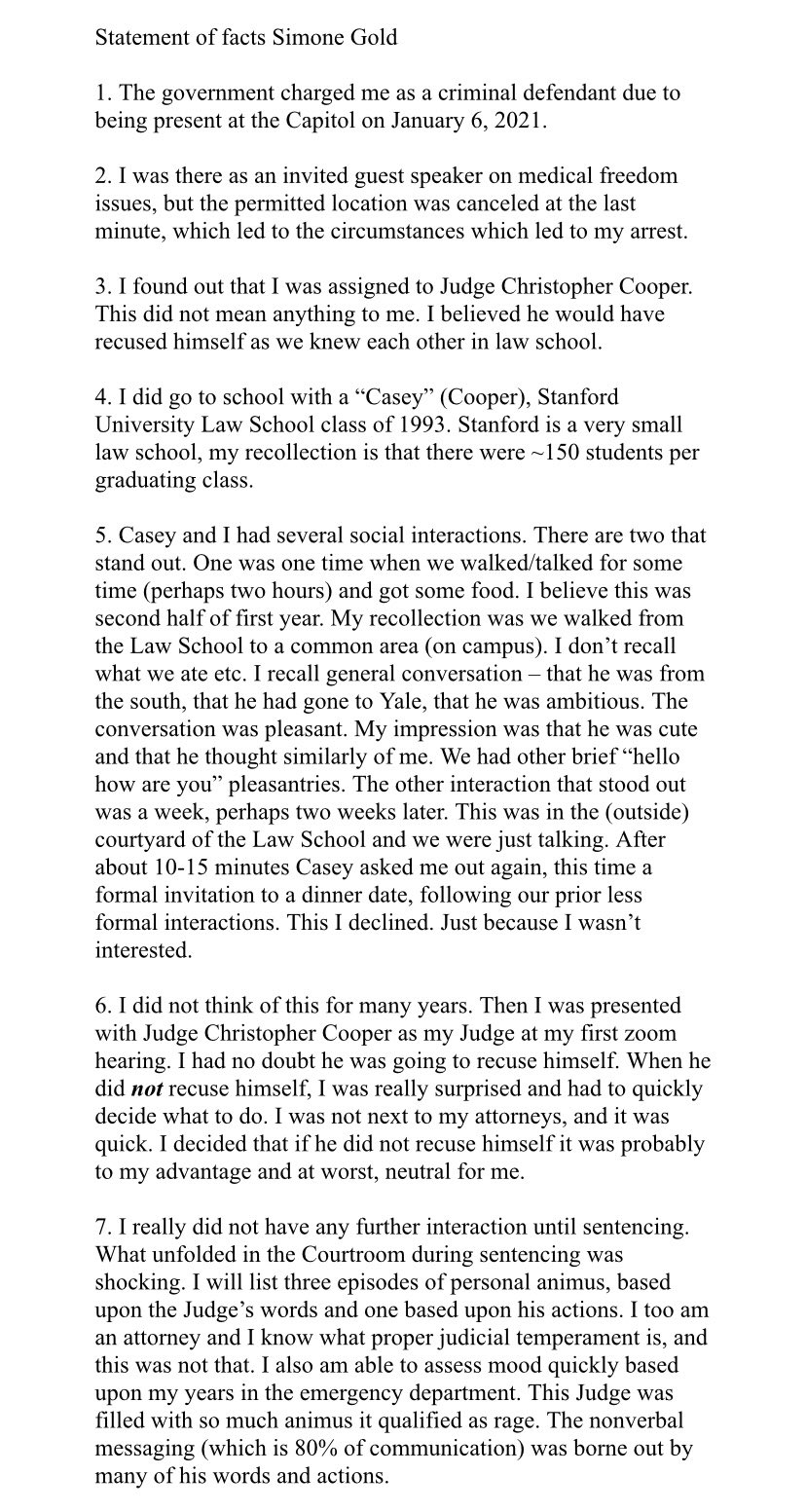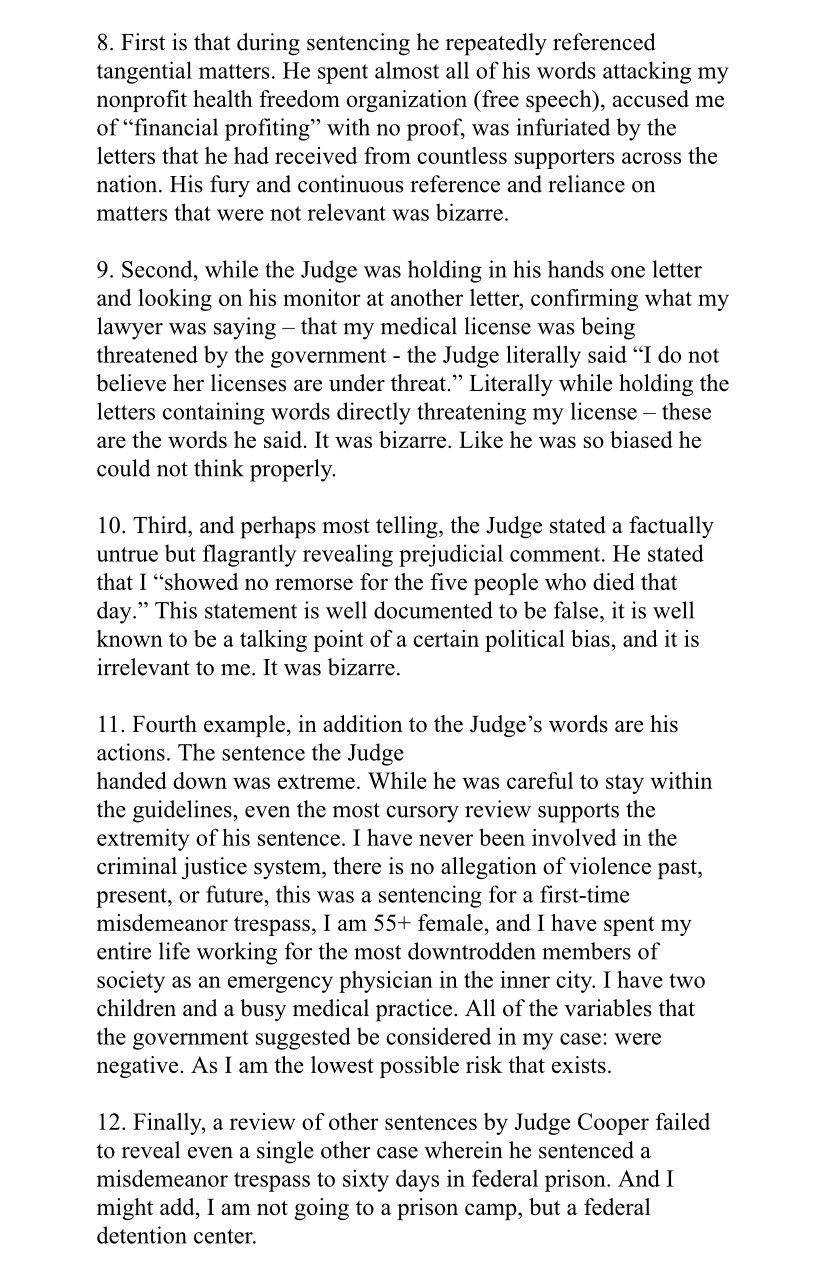 I am honored by the recent outpouring of support from around the world as the day arrives when I must surrender to prison.

I took an oath to save lives, and my work has exposed government corruption, for which they are retaliating.

But we will never give up. pic.twitter.com/C7omN5qmIs

— Dr. Simone Gold (@drsimonegold) July 26, 2022
Thank you to everyone still standing with me in this fight for freedom and for true, impartial, equal justice under the law.#FreeDrGold pic.twitter.com/89dLL06slW

— Dr. Simone Gold (@drsimonegold) July 26, 2022
Infowars reported:
The doctor described interacting with Judge Cooper on "several" occasions during college.

"One was one time when we walked/talked for some time (perhaps two hours) and got some food," she wrote. "I believe this was second half of first year. My recollection was we walked from the Law School to a common area (on campus). I don't recall what we ate etc. I recall general conversation – that he was from the south, that he had gone to Yale, that he was ambitious."

"The conversation was pleasant," Dr. Gold admitted. "My impression was that he was cute and that he thought similarly of me. We had other brief 'hello how are you' pleasantries. The other interaction that stood out was a week, perhaps two weeks later. This was in the (outside) courtyard of the Law School and we were just talking. After about 10-15 minutes Casey asked me out again, this time a formal invitation to a dinner date, following our prior less formal interactions. This I declined. Just because I wasn't interested."

Again, the doctor said she assumed Judge Cooper would have recused himself.

During the sentencing, Dr. Gold claimed the judge repeatedly acted with animus toward her, such as stating she 'showed no remorse for the five people that died' on Jan. 6th.

"This statement is well documented to be false, it is well known to be a talking point of a certain political bias, and it is irrelevant to me. It was bizarre," she wrote.