Salem-Keizer School District in Oregon faced severe criticism after parents discovered that a pornographic book, Gender Queer, was available in the school library.
In response, the school formed a special committee to determine if the book should be removed.
Common sense would tell anyone that a book with explicit, pornographic images should be nowhere near a school library.
This is what's available for children to read.
WARNING – GRAPHIC IMAGES Found Inside Gender Queer
---
---
---
---
---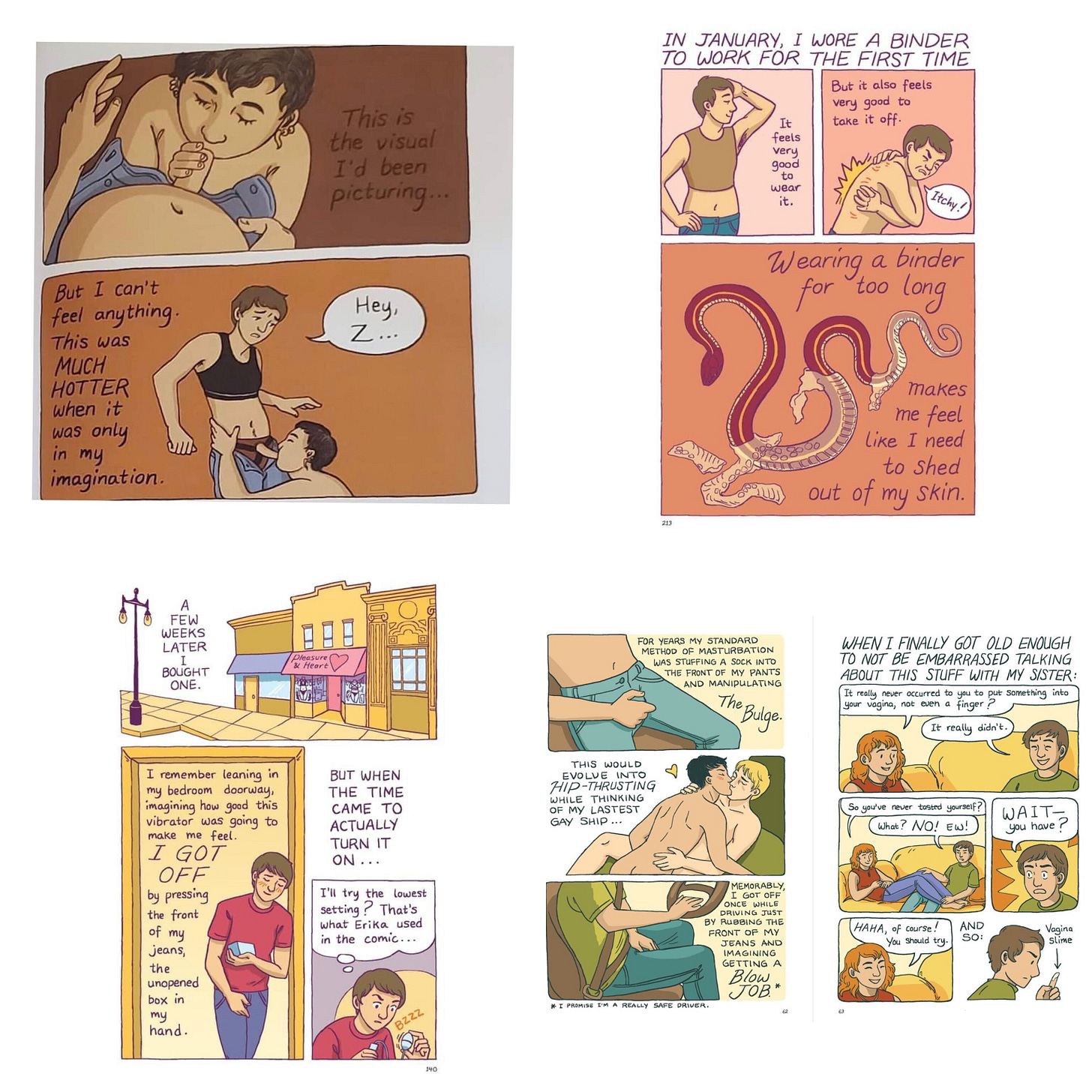 A woman named Suzanne West was given the task to head the committee.
"West's job description reads: "Crafting and developing strategies that support the district's movement to become a more anti-racist and anti-oppressive school system," Libs of TikTok noted.
You'll probably guess what happened next.
The committee voted last week to keep the book.
"According to some parents, there has been an alarming trend to sever parent child relationships within Oregon schools such as Salem-Keizer district. Parents have been trying to have the book, Gender Queer removed from schools to no avail." #orpol https://t.co/usXP5neuy5

— OregonTeaParty (@OregonTeaParty) July 13, 2022
Libs of TikTok reported:
It's no surprise that parents have been outraged at the committee's decision to keep this pornographic book available for their children. We obtained a copy of an email Suzanne West sent to one concerned parent. The email provided official statements from committee members regarding their decision and they are so unbelievably insane, you have to read them yourself:

"The book will be necessary to keep in schools, to help be more inclusive and allow all students from the LGBTQ+ community to have a resource to refer to. In addition, the pages taken out of context do not represent the intention of the book and only served as an illustration to help provide understanding of what the author was trying to portray in their book."
"The book expands on sexual orientation and gender identity which are both topics touched on in wellness."
"It being a graphic novel makes the book more accessible to a variety of readers."
The book "has won a large number of teen-specific literary awards and is an 'Own Voices' text for a marginalized community. Inclusion in the library of the three high schools meets the district's goal for more inclusive and diverse materials."
"This graphic novel is very well done from a literary standpoint. It is an excellent example of a memoir, it includes many visual metaphors, it promotes literacy and accessibility through the graphic format, and it has modern language suitable to our students today."
A "well written/illustrated text; important insight regarding gender identity."

"We think kids need to read about vibrators, blowjobs, masturbation, and chest binders for ultimate inclusion and a show of diversity," is what the statement should've read. Instead, they mask the graphic nature of the book under the veil of "inclusivity" and accuse concerned parents of taking the book out of context. In what context is a photo of someone receiving oral sex okay to show children?
Libs of TikTok has documented alarmed parents across the nation who have shown up to local school board meetings to try and have the book removed.
One school board even cut off a mother attempting to read the book.
Ironically, the book is too "obscene" for a school board meeting but apparently okay to place inside the school library where children have access.
WATCH:
A parent read from the books 'Gender Queer' and 'Lawn Boy' at a board meeting and was shut down by a board member who says "that's obscene."

These books are obscene for adults yet they continue to be available for children in @JCPSKY schools. How does this make sense? pic.twitter.com/i7Md3eNuCO

— Libs of TikTok (@libsoftiktok) March 11, 2022
A parent in @Adams12 school district attempts to read from the book "Gender Queer" and gets silenced by board members.

This graphic book containing pornography can't be read in front of adults yet is available for kids to read in schools across the country. pic.twitter.com/3Zl66tfKkx

— Libs of TikTok (@libsoftiktok) May 10, 2022
Communist school boards are infecting children's minds with pornographic material and masking it under the guise of "inclusive" to label parents as transphobic, homophobic, and hateful.
The only solution is voting out these school board members or removing children from the school system.
In my personal opinion, I prefer the latter.