Vermont has one of America's highest COVID-19 inoculation rates.
According to Mayo Clinic, Vermont has the 2nd-highest rate of residents fully vaccinated against COVID-19.
Our World in Data lists 81.2% of residents fully vaccinated and 93.5% receiving at least one dose.
Yet, Vermont is now suffering its second major omicron outbreak.
COVID hospitalizations have soared since late March and the number of ICU patients is up even more.
And the latest surge is almost exclusively in vaccinated individuals.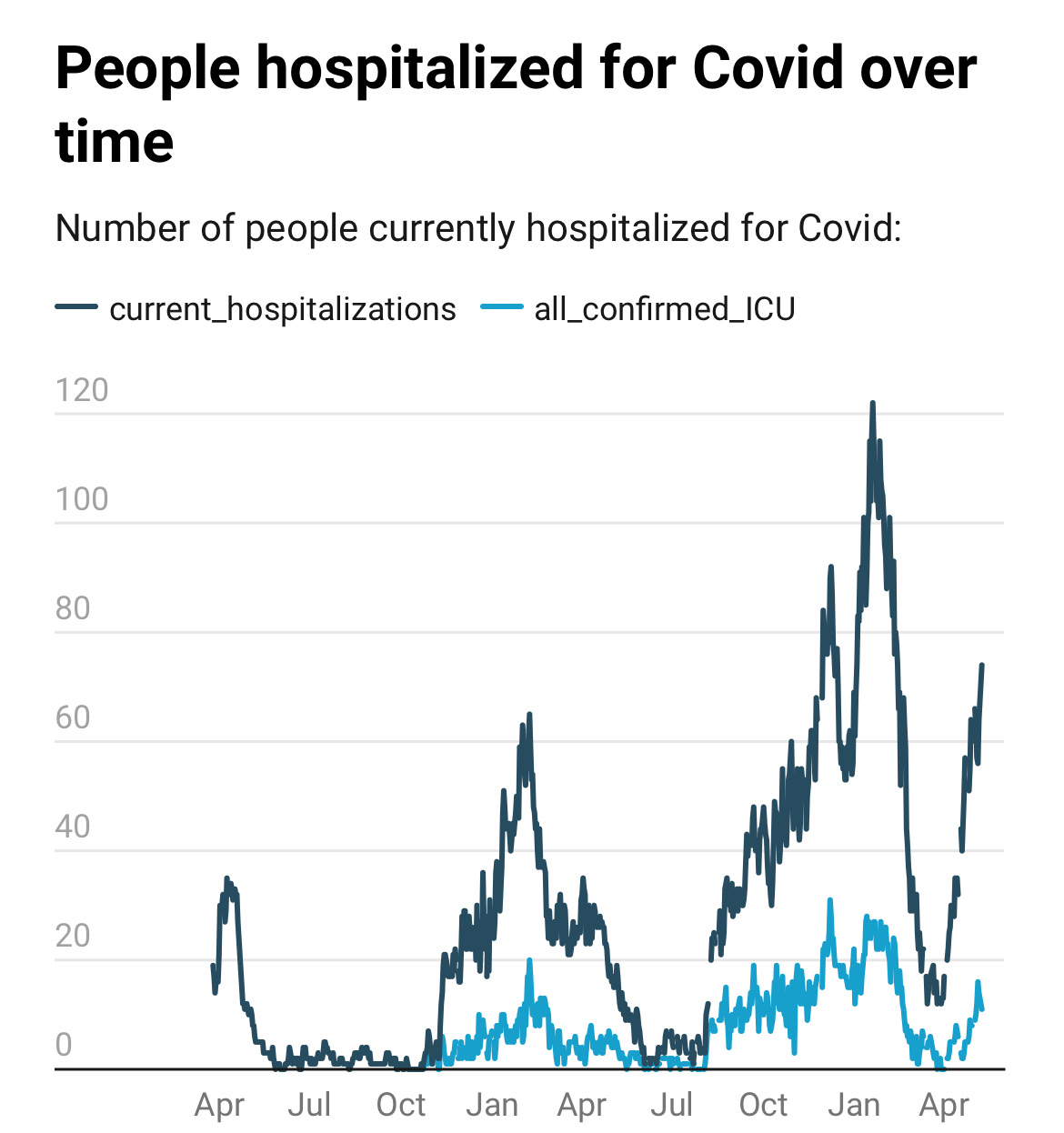 Journalist Alex Berenson noted Vermont's alarming trend in his latest piece.
Bummer 🙄 pic.twitter.com/ravTKQIpRM

— Lilith of Assyria 🦅 (@Lilith_Assyria) May 10, 2022
Alex Berenson:
"The mRNA red flags fly ever-higher

Omicron is surging in highly vaccinated states; data from Vermont show the jabbed are now MORE likely to need hospitalization than the unvaccinated"https://t.co/DQ6LFLscsf

— Christine (@Christi43919339) May 10, 2022
Berenson explained in Unreported Truths:
Each week, Vermont reports data on hospitalizations by vaccination status. They have shown a remarkable change in the last several weeks.

In the spring and summer of 2021, the happy vaccine valley, almost no vaccinated people were hospitalized statewide. Only a handful even contracted Covid.

During the Delta wave in the fall of 2021 and the first Omicron surge in December and January, hospitalizations jumped in both the unvaccinated and vaccinated and reached a roughly 50/50 split. But because so many more people were vaccinated, vaccinated people still had a much lower risk per-person.

Not anymore.

In March, as the first Omicron wave ended, hospitalizations in both unvaccinated and vaccinated people plunged. But since Omicron surged again in April, almost five times as many vaccinated people have been hospitalized.

Even accounting for the relative population sizes, vaccinated people were more likely to be hospitalized than the unvaccinated, state data show. (Those figures do not adjust either for age or the relative health status of the vaccinated.)
Geodata has the breakdown of Vermont COVID-19 weekly cases and hospitalizations by vaccination status.
Berenson added:
But what is particularly troubling about the newest Omicron wave – not just in the United States but worldwide – is that it appears to hitting highly vaccinated states and countries much more heavily than less vaccinated areas.

In this chart from the New York Times, redder states and nations have higher infection rates; greener states and nations have higher vaccination rates. The correlation is so obvious that it is clearly visible at both the state and national level, no complex regression analysis needed.

Neither geography nor seasonality nor prior infection rates seem to matter – the post-vaccine epidemic is sweeping from Taiwan to Australia to Italy to Vermont. Meanwhile, in countries that did not use mRNA vaccines, Sars-Cov-2 has all-but-vanished – following the natural course of other respiratory epidemics, which rarely lasted more than one year or two at most.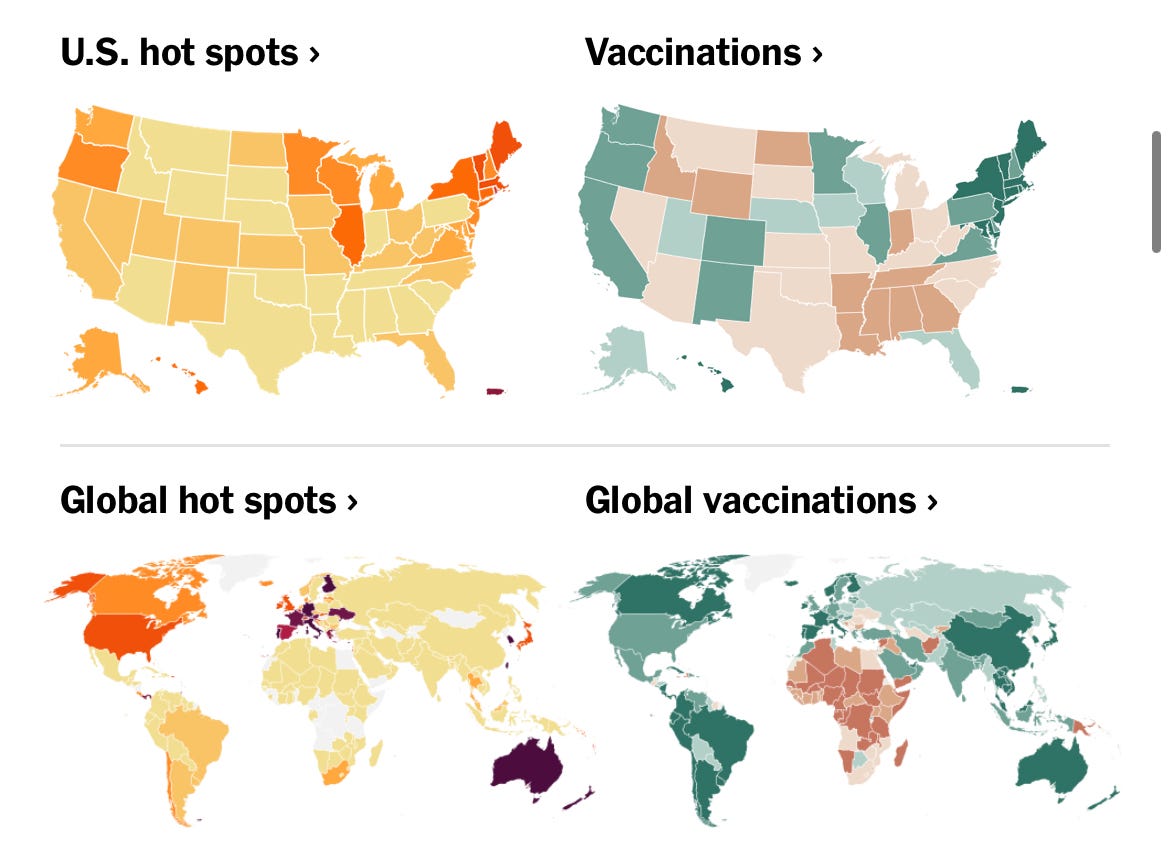 Research from Denmark is showing a similar outcome to Vermont, a 'Pandemic of the Vaccinated.'