Virginia Tech swimmer Reka Gyorgy spoke out against the NCAA for allowing a biological male to compete in the women's championships.
Gyorgy said her finals spot was stolen by Lia Thomas due to the NCAA's decision.
(WATCH) Adidas Releases Ad Promoting Biological Males Crushing in Women's Sports
Pretty sure Gyorgy is the first swimmer from the NCAA women's championships to personally speak out against biological males in women's sports. Very brave move.

— Mary Margaret Olohan (@MaryMargOlohan) March 20, 2022
"I know you could say I had the opportunity to swim faster and make the top 16, but this situation makes it a bit different and I can't help but be angry or sad. It hurts me, my ear and other women in the pool."

— Mary Margaret Olohan (@MaryMargOlohan) March 20, 2022
Virginia Tech swimmer Reka Gyorgy: "I ask that the @NCAA takes time to think about all the other biological women in swimming, try to think how they would feel if they would be in our shoes. Make the right changes for our sport and for a better future in swimming." pic.twitter.com/wm7VxUbj9p

— Mary Margaret Olohan (@MaryMargOlohan) March 20, 2022
VT's Reka Gyorgy: "I'm writing this letter right now in hopes that @NCAA will open their eyes and change these rules in the future. It doesn't promote our sport in a good way and I think it is disrespectful against the biologically female swimmers..."https://t.co/zUAZ1cMXtt

— Mary Margaret Olohan (@MaryMargOlohan) March 20, 2022
Here's a copy of her letter: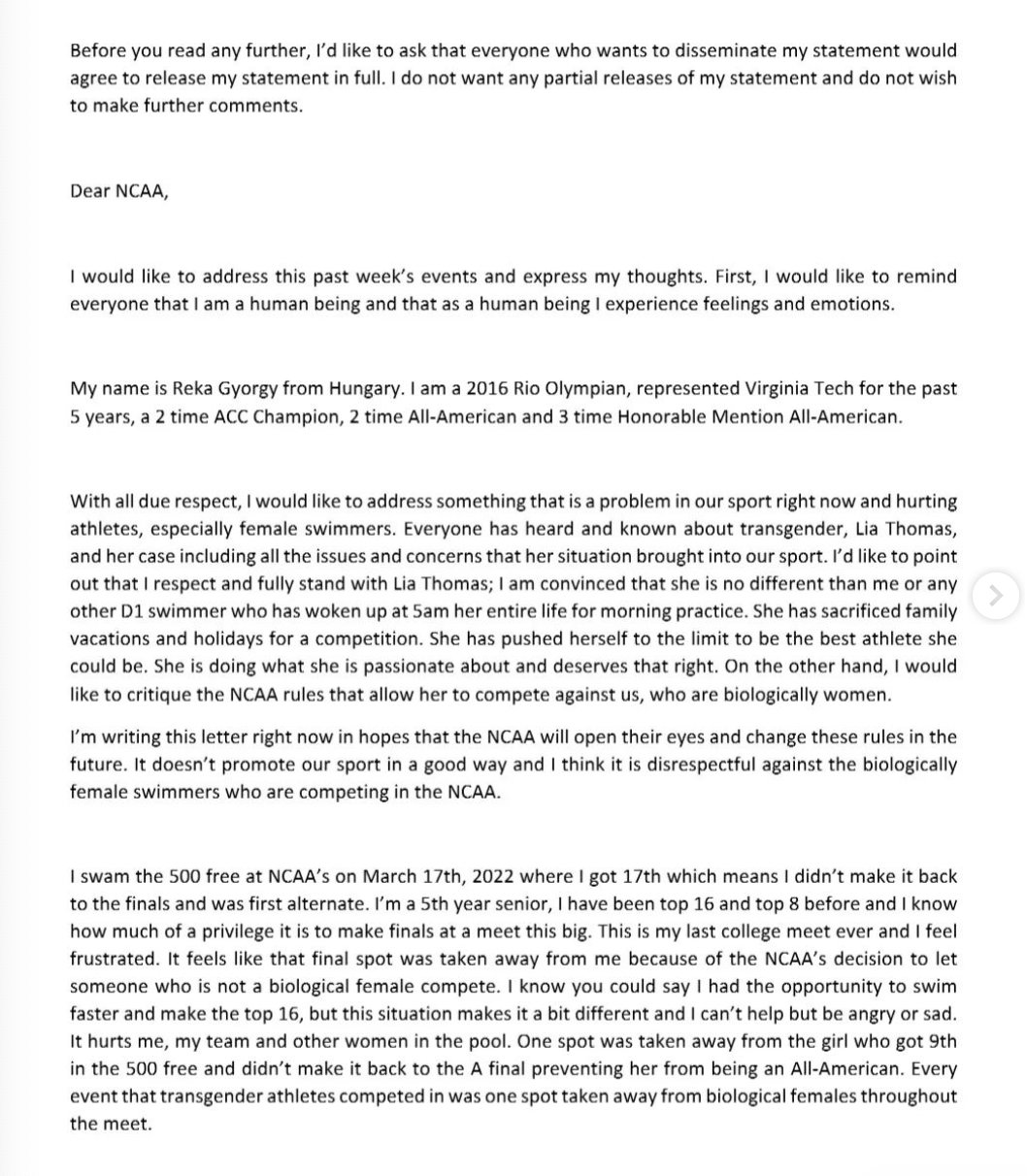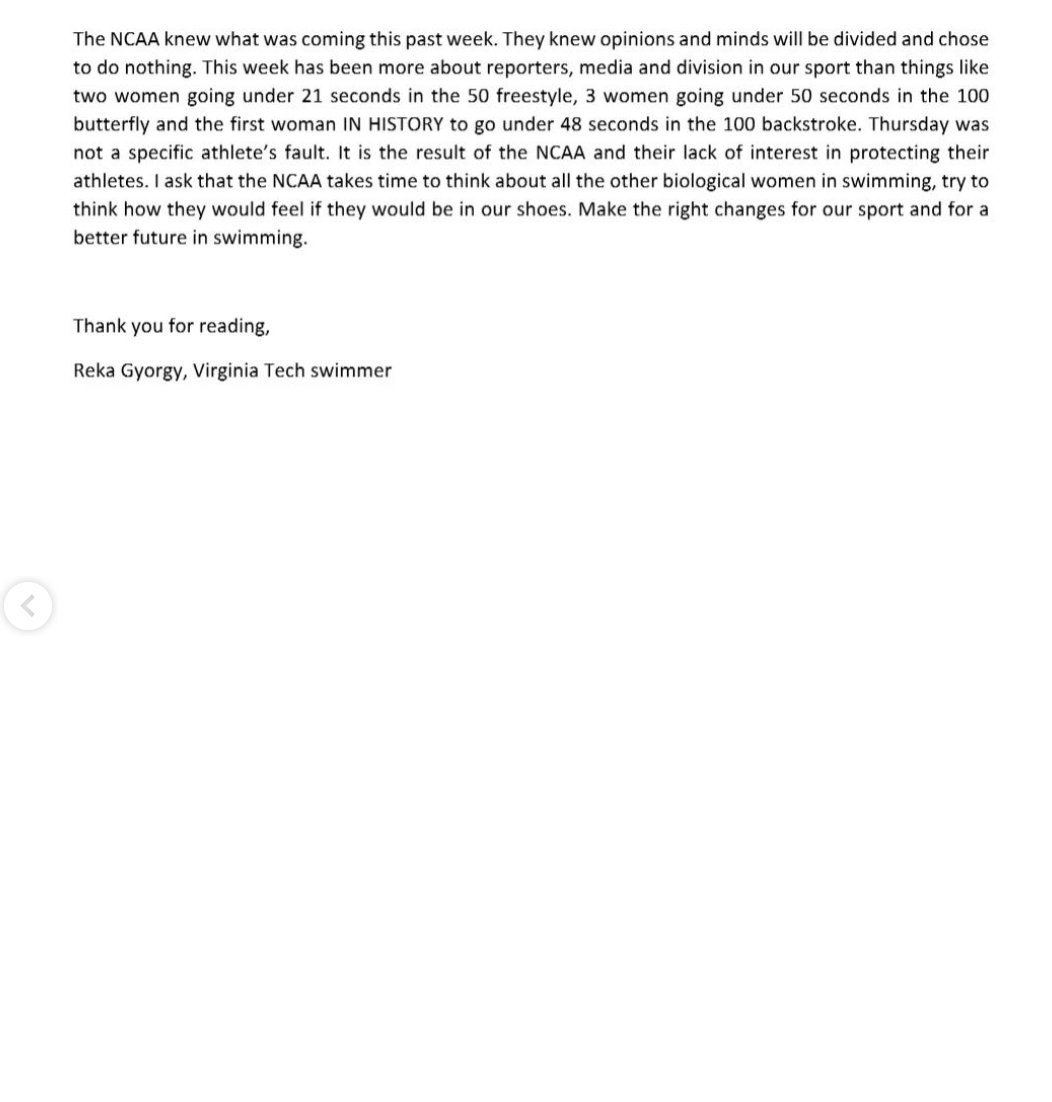 Fox News added background info:
Thomas' dominance in the pool had been a point of contention all season long. She received the all-clear to compete in the Ivy League and NCAA Championships in the days leading up to the events.

The NCAA updated its transgender participation policy back in January to defer to the guidance of each sport's governing body. The NCAA announced that its policy would become effective in March, starting with the Division I Women's Swimming and Diving Championships.

USA Swimming updated its policy shortly after requiring transgender athletes who are competing at an elite level to have small levels of testosterone — half of what Thomas was allowed to compete with — for at least 36 months before being eligible, but the NCAA said weeks later that the Administrative Subcommittee of the Committee on Competitive Safeguards and Medical Aspects of Sports (CMAS) decided that it wouldn't alter its testosterone guidance, stating that "implementing additional changes at this time could have unfair and potentially detrimental impacts on schools and student-athletes intending to compete in 2022 NCAA women's swimming championships."
The NCAA currently hasn't responded to requests for comment.