Some people dream about winning millions of dollars in the lottery or hitting a game winning home run in the bottom of the 9th inning in Game 7 of the World Series.
Confronting Adam Schiff on live television about the Russia Hoax just might be mine.
On Tuesday, Former State Department spokesperson Morgan Ortagus got to live out that dream.
Ortagus appeared on Fox News today to fill us in on how it went. Spoiler: it didn't go well for Liddle Adam.
Ortagus confronted Schiff directly on Tuesday over his role in promoting the discredited anti-Trump Steele dossier when she appeared as a guest co-host on "The View."

Ortagus accused Schiff, who was on the show to promote a new book, of potentially helping to spread Russian disinformation through his promotion of the dossier and suggested his credibility had been diminished because of his actions.

You defended, promoted and even read into the congressional record the Steele dossier. We know last week the main source of the dossier was indicted by the FBI for lying about most of the key claims in that dossier. Do you have any reflections on your role in promoting this to the American people?" Ortagus asked Schiff.

Schiff avoided directly answering the question, and instead called on "whoever lied" to former British intelligence officer Christopher Steele or the FBI to be prosecuted.

Ortagus then bluntly told Schiff his credibility has been diminished.

Roughly 24 hours later, Ortagus joined "America Reports" to discuss the viral on-air confrontation.

"I will say that in the moment, I'll confess, my hands were shaking a little because I knew it was just incredibly important in that moment to be able to hold him accountable, not for the Republican Party but for everybody who wants to seek truth and justice," Ortagus said, adding that Schiff was so "obsessed" with stopping former-President Trump that he took shortcuts and politicized the intelligence community.
Oh great, Adam Schiff is promoting a new book. Seems like everyone gets a book deal these days. Maybe I should sell out and make millions off 400 pages of garbage too.
Regardless, what an all-time opportunity.
Look at what an amoral sociopath Adam Schiff is. He spent years promoting the Steele Dossier. He read it into the Congressional Record. He lied about the "smoking gun" evidence he saw (that Mueller never found). Watch how he worms his way around to avoid even an iota of mea culpa https://t.co/3C1V6dYhnc

— Glenn Greenwald (@ggreenwald) November 9, 2021
I would ask Adam why he went in front of every camera with a working lens and insisted he had personally seen evidence of Trump collusion with Russia. And why he never provided it or disclosed what "evidence" he was referring to.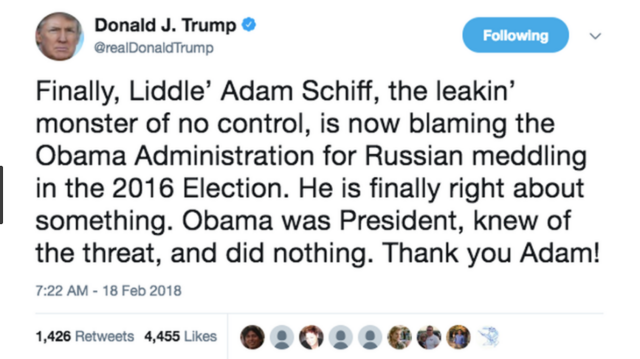 I would ask Adam why he thought a couple sentences in a phone call was an impeachable offense.
I would ask Adam about his thoughts on the Standard Hotel.
I would ask Adam why President Trump calls him "Liddle Adam".
Could it be related to this company…
It has been known for a while about the existence of a foundation called Liddle Kidz Foundation.
The word "Liddle" used by President Trump naturally makes someone want to figure out what it means. Anyone who knows anything about politicians should want to look into this one.
I'm not suggesting any connection. Only presenting the existence of this "foundation."
Liddle Kidz, focuses on something called "pediatric message".
I don't know, sounds kind of weird to me.
Adam is quite the philanthropist.
He's been on a relief mission to Haiti before. The country that the Clinton Foundation has spent a lot of money in.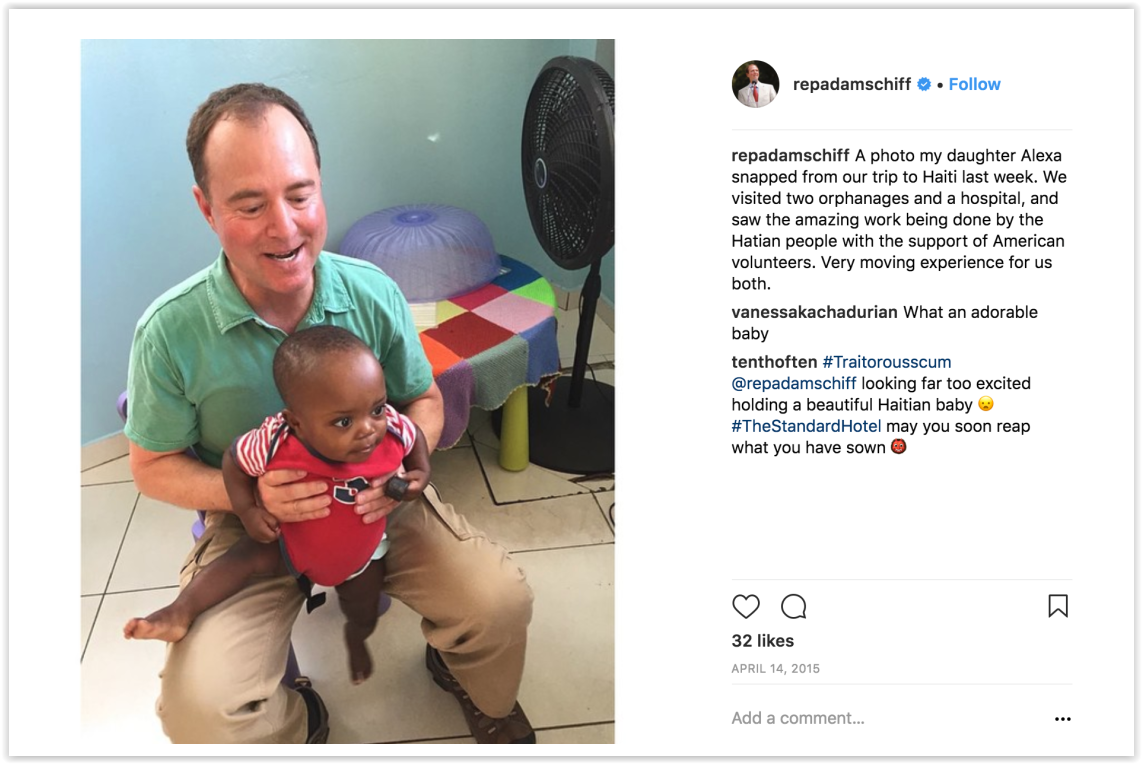 We do also know that Adam has a connection to Democrat mega donor Ed Buck, most famously known for his penchant for drugging, raping, and murdering homosexual prostitutes.
Ed Buck convicted in federal court Tues… now Adam Schiff really has something to cry about… he pocketed $2700 from West Hollywood perv who gave fatal meth shots to 2 black gay hustlers….

All the California politicians who took money from Ed Buck https://t.co/jMr19Tnlc8

— Howie Carr (@HowieCarrShow) July 28, 2021
Whatever the case may be, Adam Schiff continues to soldier on.
He hasn't been able to take down President Trump yet, but that's not going to stop him.
He's a man on a mission.
One can only guess what his next move might be.
My money is on more January 6th nonsense.